When I was in my 20s, I came to Madrid and didn't speak a word of Spanish
When I arrived in Spain in my early 20s, I didn't speak a word of Spanish and sometimes felt like a fish in a fishbowl, looking out at the world without being able to understand or experience it.
That's why I can put myself in your shoes and understand what you may be feeling if you are new to a language.
When I started learning my first words and sentences of Spanish, I thought it would be wonderful to understand and engage in this strange, new, and exciting world I saw, but it still seemed so far away.
The more I studied the language and culture, the more the veils covering this world were lifted, but it still seemed so mysterious.
After studying Spanish and living in Madrid for 30 years, the veils are still being lifted from this magical world.
And I can assure you that the fun of learning a new language and its culture is all about learning a little bit at a time, knowing that there will always be new things to discover!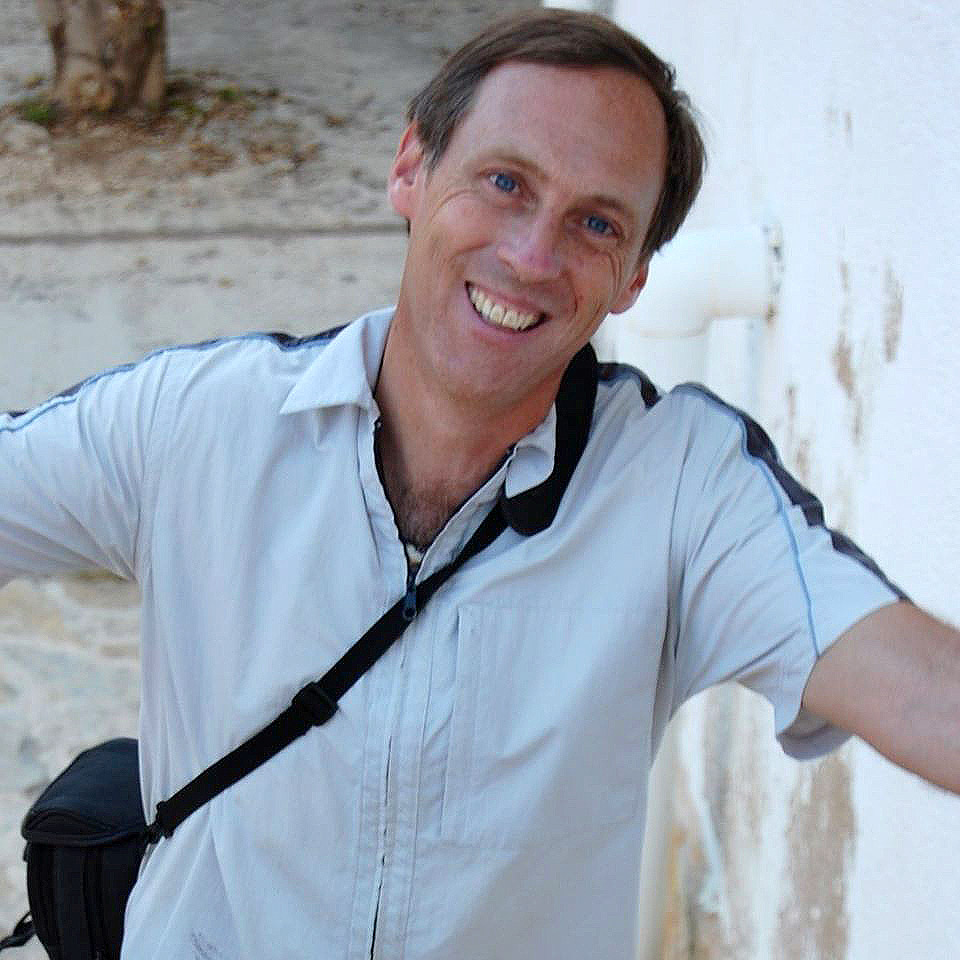 Spanish Adventures is a language program for anyone who wants to learn to speak Spanish fluently and get to know this fun and wonderful country.
 Our courses and methodologies are designed to be dynamic, enriching, and enjoyable, with cultural education woven into Spanish language instruction.
We have been teaching Spanish since 1994, and we know how to pour enthusiasm and creativity into all of our Spanish courses so that students, whether they are beginning or advanced, feel inspired and engaged in their studies.
Our goal is to  reconnect students with the  joy of learning  and there´s no place like Spain to put into practise your Spanish!
Angie Gonzalez Browne
Hi I´m Angie! I am the Spanish instructor at Canterbury's Spanish Adventures Program. I first received my degree from the Universidad de Puerto Rico. After moving to Austin, Texas in 1994 I taught Spanish language proficiency for adults at the Berlitz language school for three years.
Later, while still in Austin, I earned my state certification and licensing in Spanish Language Studies from Texas State University. Soon afterwards, I became the lead Spanish instructor at Austin's magnet school, the Liberal Arts and Sciences Academy. During my eighteen year tenure at this school I taught all levels of Spanish language and culture.
After I relocated to Madrid in 2019, I earned my TEFL certificate from Canterbury. Since then I have tutored and taught Spanish and English to both adult and younger students. As the instructor for Canterbury's Spanish Adventures I have developed a unique style whereby I am able to give each student individual attention while simultaneously leading the classes to fluency in the Spanish language.
Do you want to know curiosities
about Spain and Spaniards?
Receive in your email tips
and recommendations to come to Spain
Subscribe to our email list and
download for free the best Madrid guide in PDF

.

You will also receive news and offers of our Spanish courses.

It's free and you can unsubscribe from the list whenever you want.
Information on data protection:
Canterbury Consulting Spain S.L. informs you that the personal data you provide us by filling out this form will be processed by Canterbury Consulting Spain S.L. (https://spanishadventures.es) as responsible for this website. The purpose of collecting and processing the personal data that we request is to manage the request you make in this contact form.
Legitimation:
Consent of the interested party. As a user and interested party, we inform you that the data you provide us will be located on the servers of Cdmon (hosting provider of https://spanishadventures.es) in Spain. See Cdmon privacy policy. The fact that you do not enter the personal data that appear on the form as mandatory may have the consequence that you cannot attend to your request. You can exercise your rights of access, rectification, limitation and deletion of data at info@canterburyconsulting.es as well as the right to file a claim with a control authority. You can consult the additional and detailed information on Data Protection on my website: https://spanishadventures.es, as well as consult my privacy policy.
Anna Balani
Mother tongue: English, Spanish, French. High level: Hindi and Sindhi (spoken). Medium level: Italian.
Work experience:
September 2002 to date: freelance translating and interpreting
November 2004: translation of Madrid's City Council webpage esmadrid.com to present Madrid as a potential city for the Olympic Games of 2012.
February 2003: subtitling project for a Spanish movie from Spsinsh into English.
April 2002: practice training in translation of official texts for RSSB Andalucía, a Trust Fund based in Malaga
May 2002: practice training in translation of miscellaneous texts for IFOR, a Madrid based company dealing in software designing.
Education:
2003-2004: Master in conference interpreting at UNIVERSIDAD CATOLICA DE PARIS CLUNY, in Madrid
1998-2000: UNIVERSIDAD PONTIFICA ICAI ICADE, Madrid BA in Translation. Interpreting Specializing in translation of legal and economic texts Licensed by the Ministry of Foreign Affairs for official translation.
1991-1992: Translation course in Academia Sampere, Madrid
The course has been an unforgettable experience. The methodology applied in the course is very practical and fun. The teachers have an excellent level of quality and they like their work. From the second week we put everything learned into practice, which makes the course very useful from the start. So learn Spanish in Madrid.
I have had the great fortune of doing my Spanish course with Angie Brown, a very good teacher and great human quality. With a great predisposition to solve any doubt that arises, always attentive. I could assure you that Angie has been one of the best teachers I have ever had. Thanks Sapnish Adventures.
Excellent training in Spanish as a foreign language with a theoretical and also a practical approach from the first classes. They offer full support from the team and teachers. I just got my certification and I can say that it is one of the best options on the market. Thanks Spanish Adventures.
Spanish Adventures is a highly recommended place to learn Spanish in Madrid. I did my training course without high expectations and in the end I was very satisfied, really. The team and teachers are very attentive and always wanting to help. The work environment is very nice. That's how I like to study.
If you are thinking of traveling to Spain for a while and take the opportunity to get to know its culture, its cities and its people, learn Spanish in Madrid with us.